Get Optimal HVAC Efficiency in Greenville County, SC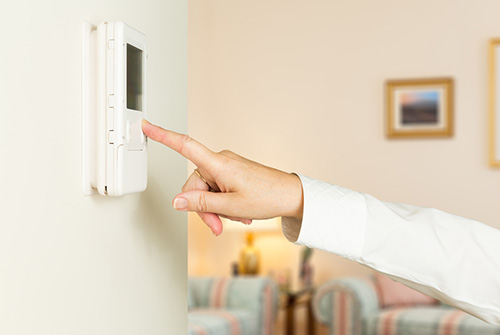 Your home's heating and cooling systems are governed by the thermostat on the wall—if that thermostat isn't functioning correctly, your HVAC systems might not be either. From wasted money on utility bills, to mechanical problems with an overworked unit and beyond, all sorts of troubles can stem from a thermostat that's not functioning to its fullest.
If you find yourself calling a heating and air conditioning service in Greenville County, SC for chronic problems with your furnace or AC unit, consider if the problem might actually be with your thermostat instead. If it's reading temperatures wrong, sending false signals to your units or acting sporadically, you might be focusing on the symptoms instead of the problem.
Trusting in heating and air conditioning contractors in Greenville County, SC to assess, repair or recalibrate your home's thermostat can nip HVAC problems in the bud quickly, and will prevent you from spending thousands of wasted dollars fixing problems that keep popping up because of a faulty thermostat. Are you looking for a thermostat that will work with your home automation? We can also install Nest™ thermostats that will work directly with your system.
If you notice your heating or cooling unit kicking on and off frequently, or you notice that the temperature displayed on the thermostat isn't what you're feeling in your home, contact a professional at Bailey Heating & Controls Inc. right away for a thermostat inspection. We understand the nature of common thermostat issues and how to resolve them quickly. Give us a call today at 864-963-1652.